Heading 2
Come visit us
TEMPLE ADDRESS
IF YOU WANT TO GO TO THE TEMPLE,
GO HERE:
3655 SW STATE ROAD 45

​
NEWBERRY, FLORIDA 32669
​
Telephone Number

: (352)457-5262
​
Directions to Temple:
From Gainesville, go on FL-26 W/W Newberry RD.
go past town of tioga until you reach city of newberry.
at the four way stop light, turn left onto US-27 S/US-41 S/SW 250 st.
When you turn onto us 27 s, on the corner you will find villagio's pizza shop. As you continue us-27 you will pass a middle school.
continue about 2 miles until you see on the left, the sign for devi temple.
at present, there is a side entrance, which is a non-paved road.
once you enter, you will see the sign for devi temple.
​
MAILING ADDRESS
12311 SW 11TH AVENUE
GAINESVILLE, FLORIDA 32669
The Devi Temple of Florida was a concept that began over 10 years ago. A group of families from Gainesville and surrounding areas, embarked on creation of a Hindu Temple in the Gainesville area that served the needs of surrounding communities...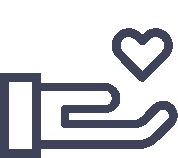 "Acts of kindness done to a person in distress, whatever gifts are made without the giver's ever thinking of them as gifts made by him, constitute, O chief of Bharata's race, the highest and best of gifts (dāna)." Lord Krishna
​
"Be the change you want to see in the world" Mahatma Gandhi
​
"We cannot do great things on this earth,only small things with great love" Mother Theresa