Heading 2
Come visit us
TEMPLE ADDRESS
IF YOU WANT TO GO TO THE TEMPLE,
GO HERE:
3655 SW STATE ROAD 45

​
NEWBERRY, FLORIDA 32669
​
Telephone Number

: (352)457-5262
​
Directions to Temple:
From Gainesville, go on FL-26 W/W Newberry RD.
go past town of tioga until you reach city of newberry.
at the four way stop light, turn left onto US-27 S/US-41 S/SW 250 st.
When you turn onto us 27 s, on the corner you will find villagio's pizza shop. As you continue us-27 you will pass a middle school.
continue about 2 miles until you see on the left, the sign for devi temple.
at present, there is a side entrance, which is a non-paved road.
once you enter, you will see the sign for devi temple.
​
MAILING ADDRESS
12311 SW 11TH AVENUE
GAINESVILLE, FLORIDA 32669
The Devi Temple of Florida was a concept that began over 10 years ago. A group of families from Gainesville and surrounding areas, embarked on creation of a Hindu Temple in the Gainesville area that served the needs of surrounding communities...
Dear Devotees,
Due to the growing pandemic concerns and upon discussions with several people, a decision has been made to cancel all events at the Devi temple of Florida, until further notice. The temple will remain closed. Please refrain from bringing any offerings/prasadam until further notice.We regret for any inconvenience caused by this.

We thank you for your understanding and continued support. May Devi bless us all and the world around.

You may actively monitor the updates about COVID-19 in Florida at http://www.floridahealth.gov/diseases-and-conditions/COVID-19/
Please let us know if we can be of assistance as we all work together to fight the spread of this virus.
Devi temple of Florida,inc.
​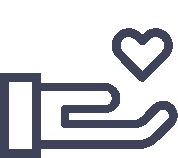 "Acts of kindness done to a person in distress, whatever gifts are made without the giver's ever thinking of them as gifts made by him, constitute, O chief of Bharata's race, the highest and best of gifts (dāna)." Lord Krishna
​
"Be the change you want to see in the world" Mahatma Gandhi
​
"We cannot do great things on this earth,only small things with great love" Mother Theresa